by Daad Sharfi
This past week, the Yale African Student Association (YASA) held its annual Africa Week around the theme "Think. Contemporary Africa." This event featured a week-long series of discussions, debates and workshops with both guest speakers and resident student groups to celebrate the vibrancy and ingenuity of–wait for it–the continent. Not a territory, not a country but an entire continent composed of 54 (55 depending on whom you ask) unique nations.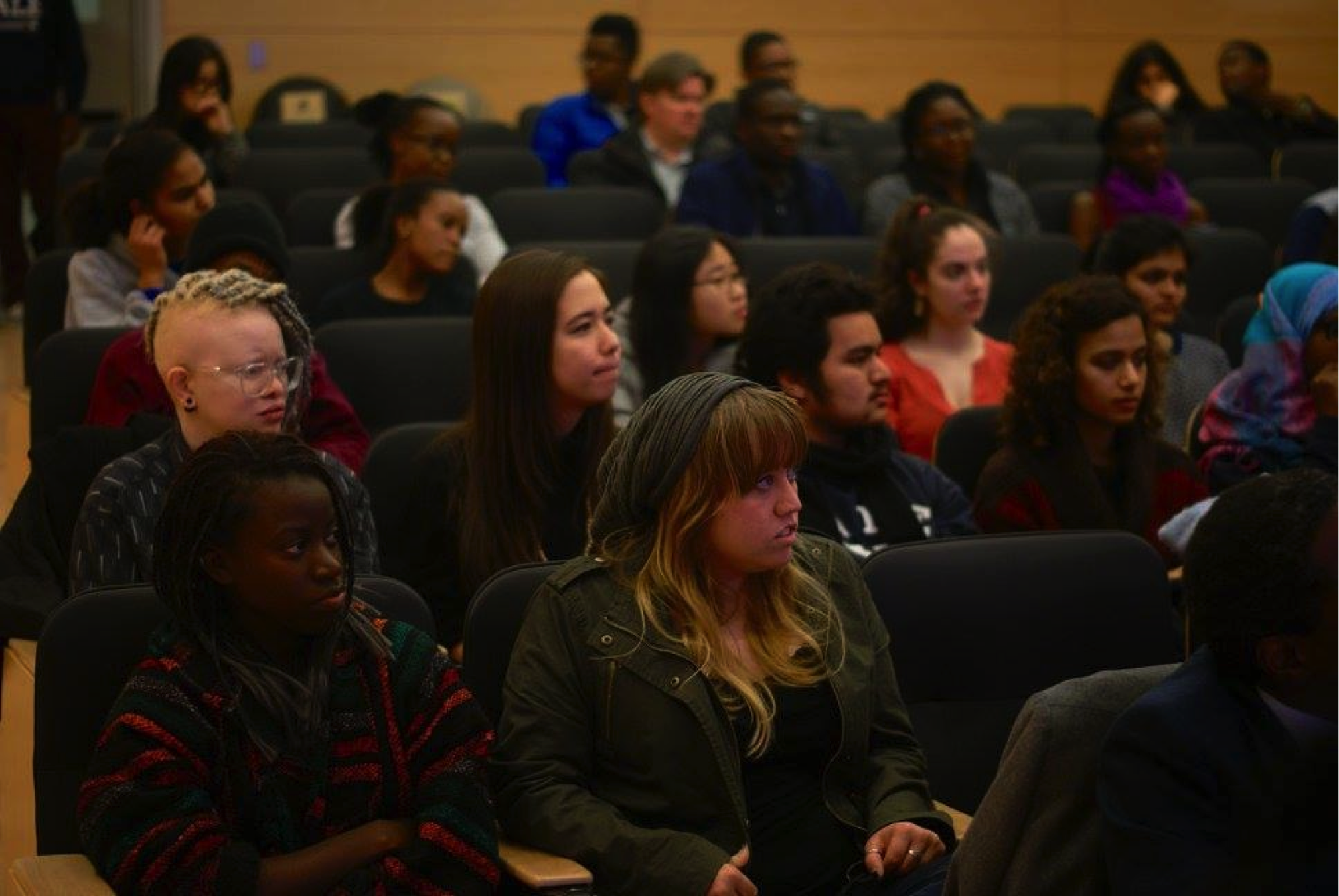 On the last day of Africa Week 2015, YASA invited Boniface Mwangi–-an award-winning Kenyan photojournalist and activist to speak on social justice and political activism. Mwangi began the conversation candidly as he expressed the adversity he endured while growing up in poverty, being expelled from five different schools for persistently asking the difficult questions, and eventually dropping out of high school to pursue his passion for photography and visual art.
It was after documenting the 2007 post-election violence in Kenya that Mwangi decided to put his flourishing career as an internationally-renowned photographer on hold. Unable to simply move on and mentally erase the violence and injustice that erupted in his country after incumbent Mwai Kibaki was declared President, he quit his job as a photographer for The Standard. He decided to dedicate himself to social justice, envisioning a Kenya with peaceful elections and political leaders who can govern the country with an impartiality to ethnic and tribal lines.
While presenting his work as an activist to a room full of undergraduates, graduate students and faculty members, Mwangi clearly recognized the power of the image and the significance of the untold story in the face of injustice: "In remembering, we don't forget. We reconstruct. We reveal." Following through with his own words, Mwangi published Kenya Burning— a visual narrative on the post-election violence he observed soon after quitting his job.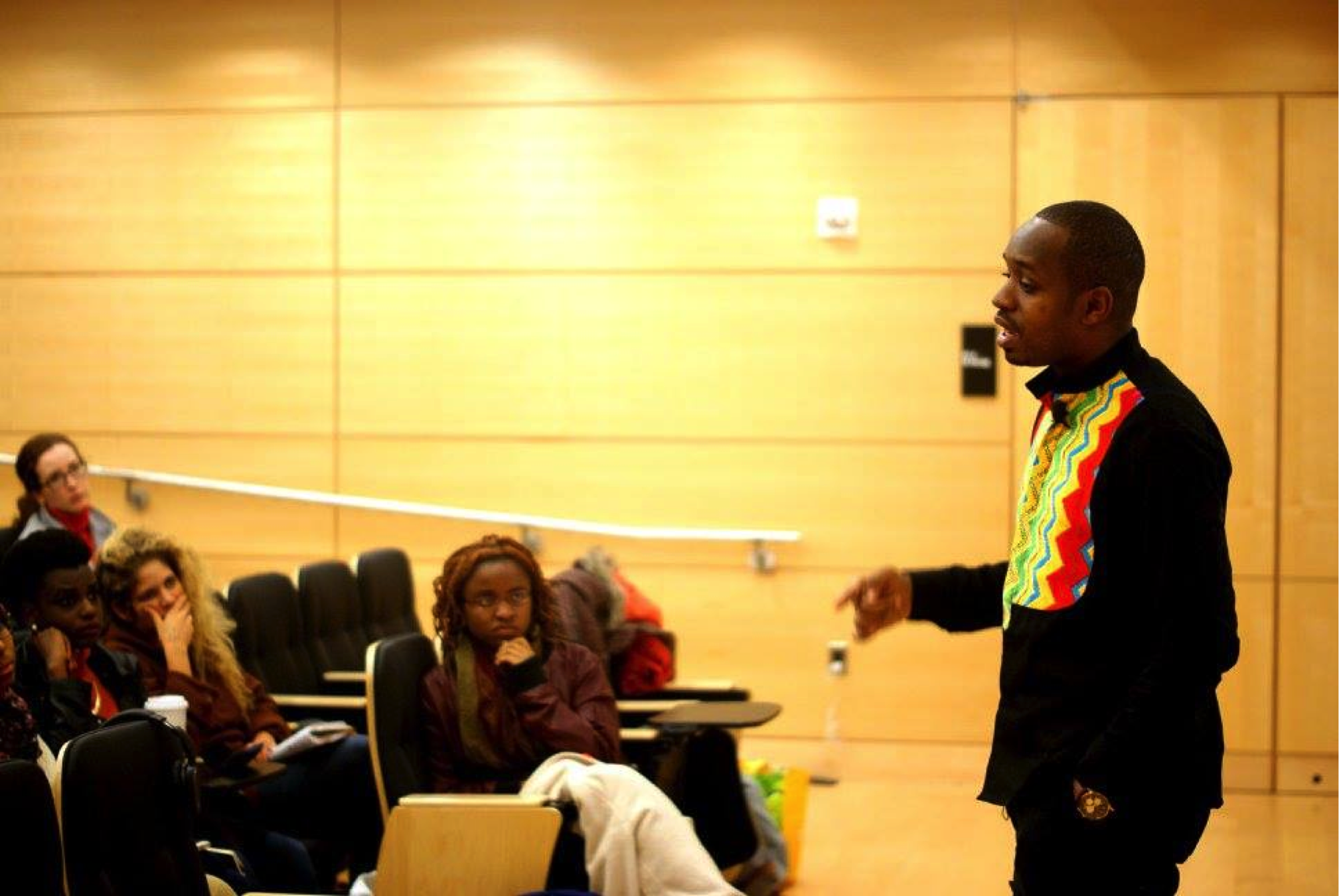 Mwangi's commitment to the use the visual arts as a medium by which the oppressed are empowered and the oppressors are held accountable culminates in his founding of PAWA 254 in 2009. The acronym "PAWA" is a Swahili corruption of "power" while 254 is the international telephone code of Kenya. As the first of its kind–this non-profit initiative provides Nairobi's most creative photographers, journalists, musicians, poets, filmmakers and graphic designers with an innovative and collaborative workspace to effect social change.
For Mwangi–a self-proclaimed "active citizen" who makes a conscious effort to bring his two young children to protests along with him–activism is not a part-time job or hobby, but a living part of his person. After presenting two short films–both of which reveal how frequently Mwangi experienced aggression at the hands of police officers when leading peaceful protests such as Occupy Parliament–-he quickly transformed the event into an open discussion with audience members.
Cognizant of the current campus climate surrounding racial justice, Mwange commended students for speaking out against the discrimination they face on campus and the list of demands they compiled. He encouraged them to exploit their uniqueness and use their personal narratives to tell the stories that have historically been told on their behalf. A timely and indispensable reminder, his words deeply resonated with those in the room: "If your truth does not make some people uncomfortable, then you are not speaking the truth."