by Sara Speller
I know you heard about all the Black excellence at the Olympics. It was impossible not to. But, case you didn't, these athletes' incredible feats proved yet again how glorious Black girls are, and how lucky the world is to have us. Here's a rundown:

Early on in the games, Simone Manuel and Simone Biles shocked the world with their groundbreaking skills in swimming and gymnastics, respectively. Manuel's gold in the 100-meter women's freestyle swim that night made her the first African-American woman to win an individual gold medal for swimming.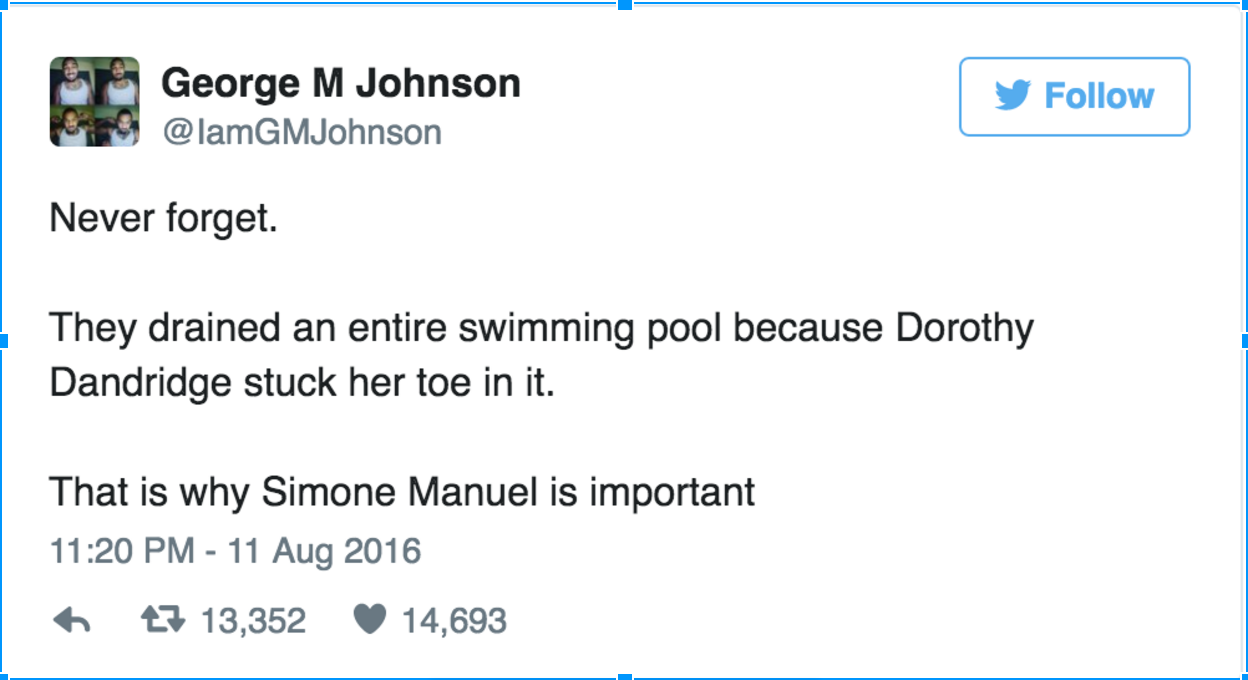 Days later Michelle Carter, defiant of the masculine stereotype surrounding shot put, chose to embrace and show her femininity by wearing makeup when competing. She looked stunning in red lips and cat-eye when she threw a triumphal 20.63 meters, making her mark as the first American to win gold in women's shot put since the event's Olympic debut.
But she wasn't the only one making history in style: Ibtihaj Muhammad's bronze finish in fencing cemented her as the first female Muslim-American athlete to medal in the Olympics. In doing so, she also became the first United States athlete to compete in hijab, in her interviews encouraging tolerance in America.
Black beauty and style is constantly criticised and abused. Black women, and particularly athletes, are often negatively painted as angry, aggressive, and manly, and this one sided depiction leads to the discrimination and belittling of Black women's style. Muhammad and Carter's fashionable decisions are impactful in a world where dress codes ban traditionally black and natural hairstyles and islamophobia runs rampant, while white-focused fashion magazines "discover" the very hairstyles we are ridiculed for wearing. Obviously, Olympic athletes are not exempt from these hate-based comments. Gabby Douglas, in addition to dealing with disgusting tweets about her demeanor from random internet trolls, received backlash from women within the black community for her hair. It's important to remember that these comments are wholly unnecessary, and that our community should support each other, regardless of how laid our neighbor's edges may be. Besides, sometimes a few hairs fly out of place when you're winning an Olympic gold.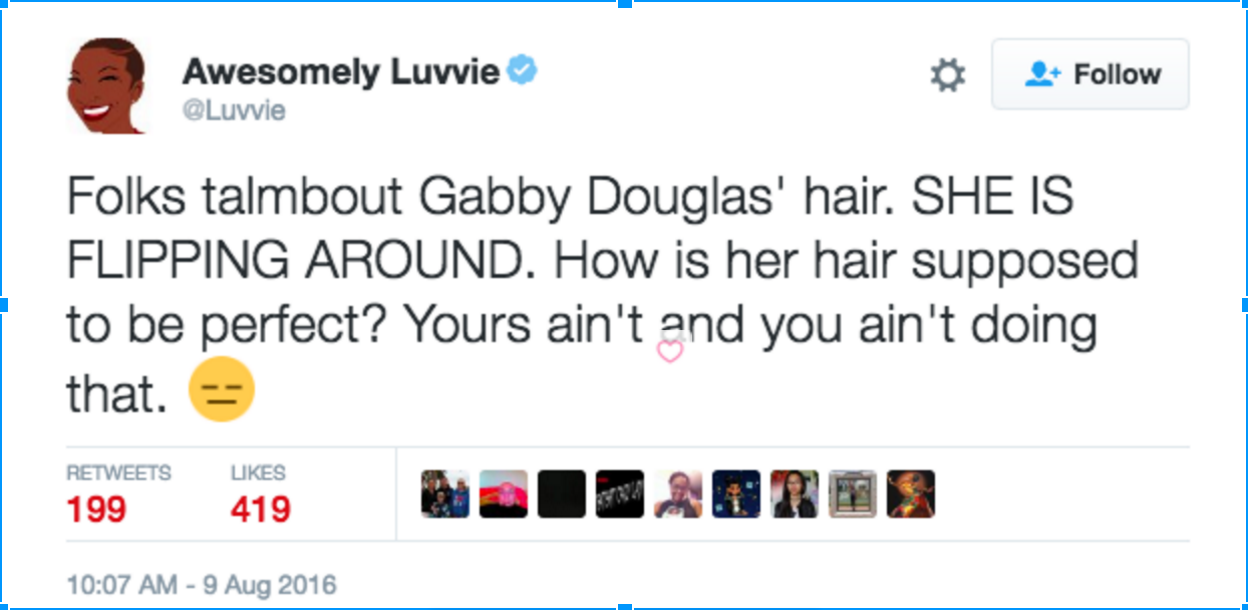 My mother loved the Olympics, particularly track and field. She would scream and cheer and jump on the couch anytime a Black woman was in the winner's circle, like she was the medalist's kin. With excitement, she would tap me on the leg and gush, "Look! Look at what you could do someday!" And while I have never been exceptionally athletic, her message resonated with me: reaching your goals seems a little more attainable when your hero looks like you.
As time passes, this idea becomes more and more important to me. Being a comic book nerd, I tear up a little every time a new superhero of color is introduced. As a music student studying classical voice, I spend hours watching old videos of Jessye Norman, Audra McDonald, and Marian Anderson gracing the stage with their gorgeous voices, their skin proud and brown and wrapped in luxurious dresses. I decided to major in music after seeing the lack of representation in the classical field. To me, seeing Black excellence as a child is vital. Watching Black heroes is so important. Representation really does matter.
These talented, Black athletes understand this. Their gold medals belong not only to them, but to every shade of brown girls who sat in living rooms across the nation with afro puffs and braids and ponytails, watching diligently as Tori Bowie prepares for another race or Gabby Douglas chalks up her hands for the uneven bars.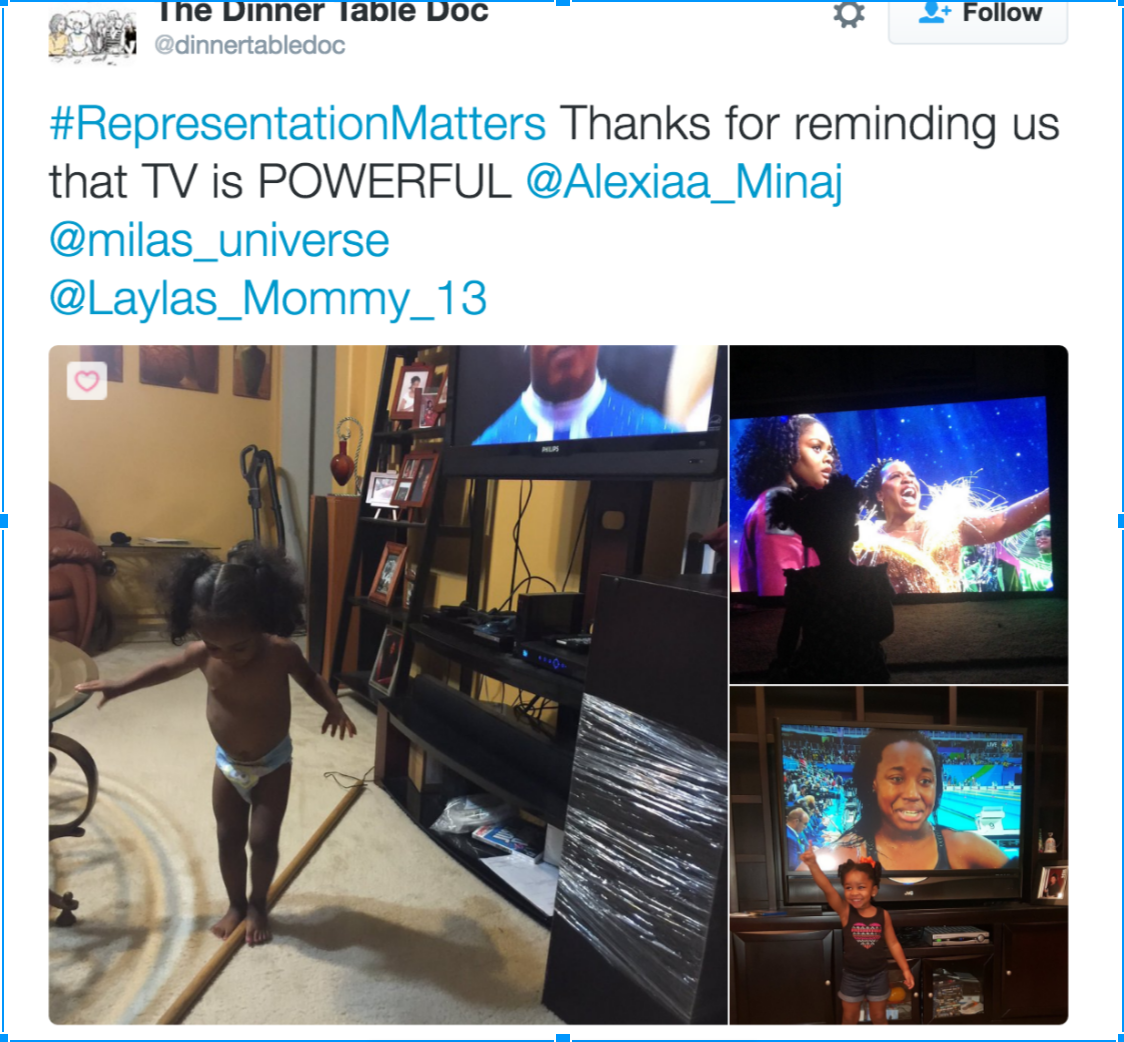 In the midst of this tumultuous time where discrimination and disdain for Black bodies is rampant, these victories remind us—and teach the next generation—that we are important. We are history makers. We are triumphant, and we always have been. And now, the world knows.  
So many records were broken and historic wins made in this year's Olympics, from Almaz Ayana's earth shattering 10000m run to Claressa Shields's monumental gold medal collection. The obligatory stanning for black athletes resounded through the world via social media, a cultural pastime passed down from our parents and our parents' parents. This year, it was easy. Because Black girls stayed winning.