By Treston Codrington
When the organizers of Yale's Religion and Film Series selected "Religion and Social Change" as this year's theme last spring,  co-organizer Dr. Briallen Hopper says, "we couldn't have foreseen the way these movements for social change would come to Yale."
In fact, the series screened the documentary A Time for Burning the same day that students confronted Dean Jonathan Holloway with their stories on Cross Campus, and faced off with Master Christakis at Silliman College.
On March 3rd, social activist and public theologian Rahiel Tesfamariam, Yale Divinity '09 expounded on the link between religion and social justice with her multimedia presentation "Faith and Social Change in the Digital Era."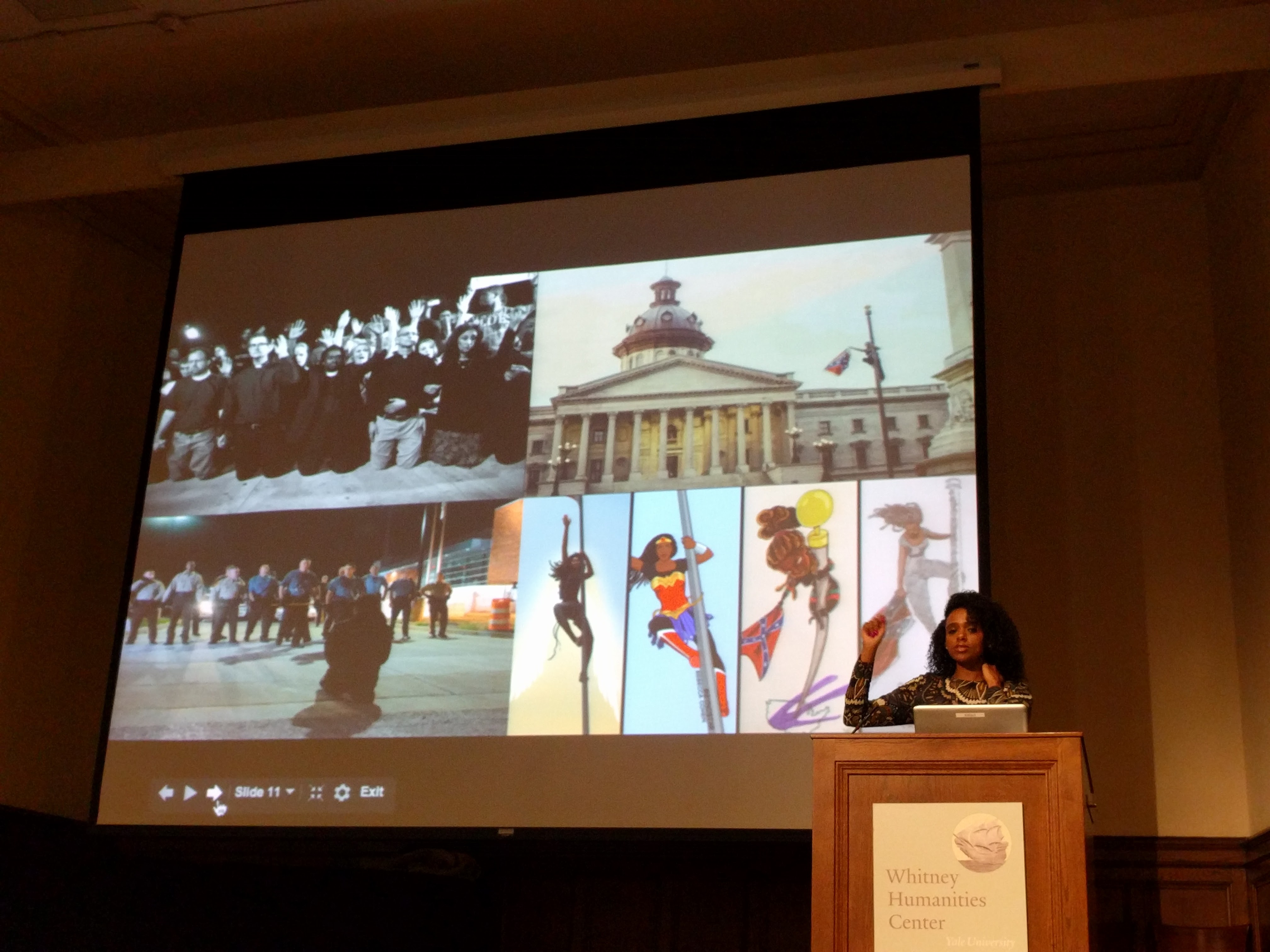 The talk focused on one year—2011—when the Arab Spring and Occupy Wall Street sparked levels of unrest unseen by American audiences since the 1960s and 70s. The murder of Trayvon Martin followed soon in February of 2012, exposing the deep legacy of racism in the United States.
According to Tesfamariam, protests in 2011 were defined by social media. "Twitter and Facebook give the public power to present the revolution to the world. It gives the power to shift consciousness," she observed. Online bloggers, petitions, and images played a key role in exposing Travyon Martin's murder to national and international scrutiny. When Michael Brown was shot and killed in 2014, the unarmed teen's stepfather was first to post a picture holding up a poster condemning the police for Brown's murder. #Ferguson and #HandsUpDontShoot immediately became among the most recognizable hashtags in recent history.
Tesfamariam's talk also emphasized the role of faith in modern civil rights movements. Churches have been centers of organization and spiritual leaders, visible both at the frontlines of marches and in the handcuffs of the police. Moreover, she explained, "I serve a Jesus that constantly tells people on the margin to come into the fold. I believe Jesus says, 'I stand with Ferguson and Baltimore.'"
"If you don't see Jesus that way," she continued emphatically, "we don't worship the same God."
Tesfamariam founded Urban Cusp, a popular lifestyle magazine blending issues of faith, urban culture, modern media, and global issues in 2011. She has actively participated in and organized protests against the systematic destruction of Black bodies.
"Faith and Social Change in the Digital Era" was a part of the annual Religion and Film Series co-sponsored by the Institute of Sacred Music, Films at the Whitney, the Program in American Studies, the Department of Religious Studies, the Film Studies Program, and the Center for the Study of Material and Visual Cultures of Religion.