On Sunday, February 19, "Remembrance: Honoring Missing and Murdered Indigenous Women" opened in Stiles College Art Gallery. Curated by Yale Sisters of All Nations along with the Yale Native American Arts Coalition, the exhibit simultaneously educates and heals. "Remembrance" includes shawls, digital art, paintings, collage, and other mixed media by members of the Native community and allies. The exhibit has since been moved to the third floor gallery of the NACC, where it will stay until the end of March.
The epidemic of missing and murdered Indigenous women is rarely discussed in mainstream media and only recently with the passage of the Violence Against Women Act (VAWA) and the Missing and Murdered Indigenous Women inquiry by the Canadian government, have non-Indigenous news sources covered the issue. According to the U.S. Justice Department women in some communities are murdered at a rate 10 times higher than the national average and. Indigenous women in the United States are the most likely racial or ethnic group to be missing and murdered.
On February 13, Montana senators Jon Tester and Steve Daines introduced Resolution 60, calling for May 5, 2017 to be designated the national day honoring missing and murdered Indigenous women. The proposed date is the birthday of Hanna Harris, a Northern Cheyenne woman who went missing and was later found murdered. Law enforcement investigated her disappearance only after Crow and Northern Cheyenne communities organized a march calling for government action. The bill is one of many efforts by Indigenous activists and community organizers to educate and advocate for the investigation of such cases.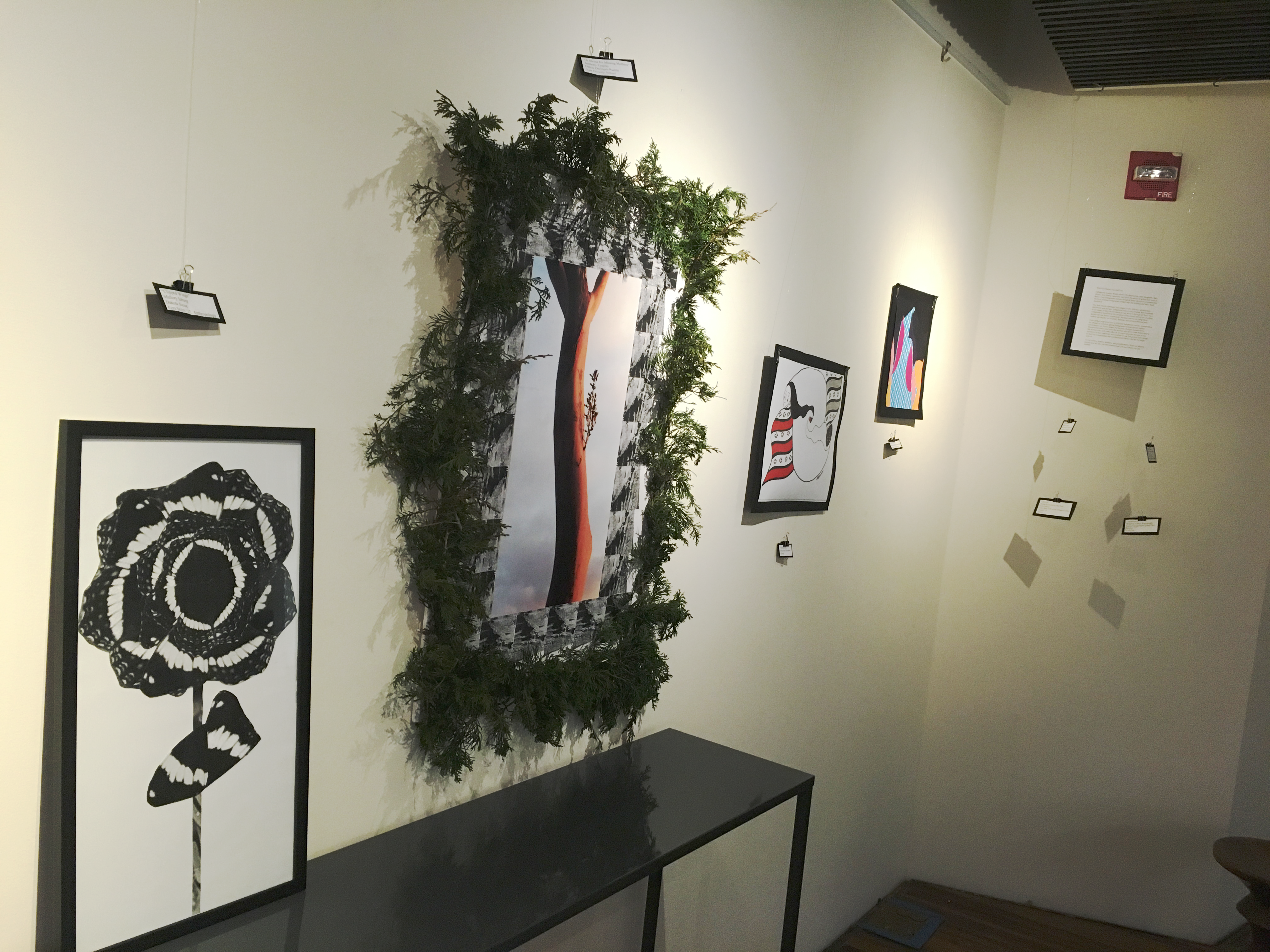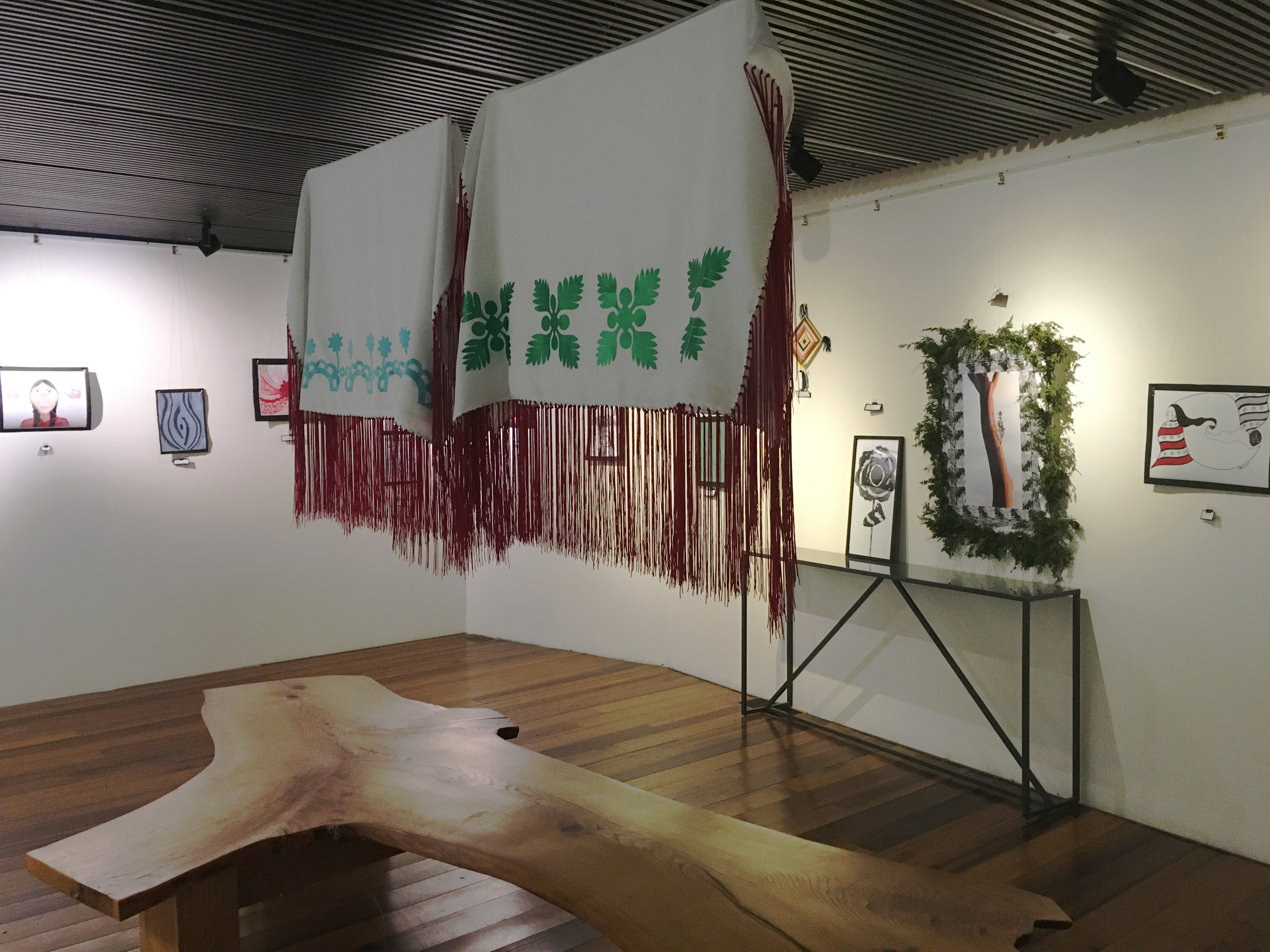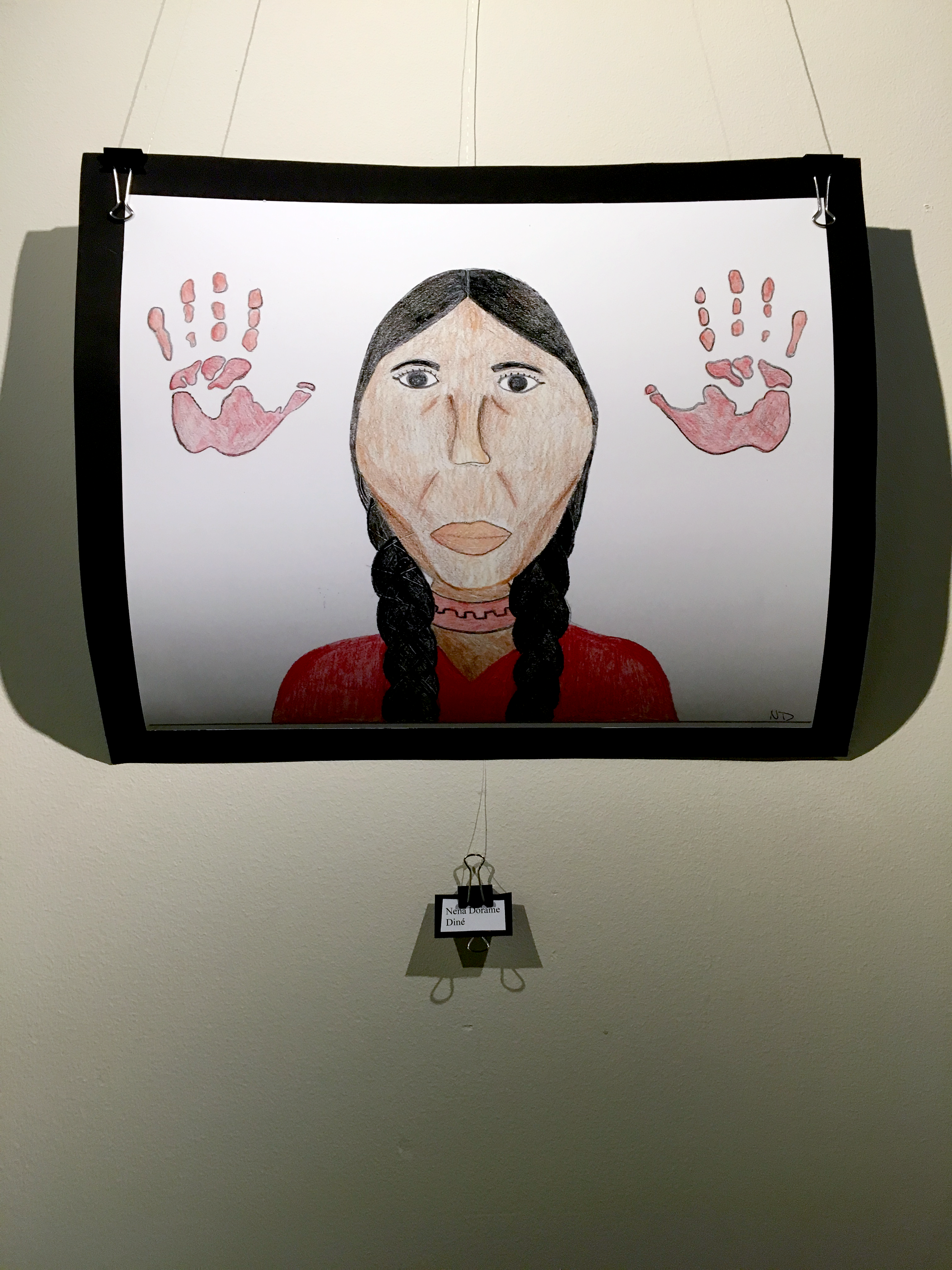 Multiple artists in the United States and Canada have developed shows intended to call attention to the epidemic as well as heal those impacted by the violence against Indigenous women. Metis artist Christi Belcourt designed an exhibit entitled "Walking With Our Sisters" that is scheduled to travel until 2019. The exhibit began in 2012 when Belcourt called for over 600 moccasin tops to represent the number of missing and murdered in an art installation. Women, men, and children of all races sent her moccasin tops which she arranged in an installation that focuses on bringing peace to all those who enter the space.
Yale Sisters of All Nations and the Yale Native American Arts Coalition hope "Remembrance" will begin to heal those affected by the epidemic as well as educate others about an issue rarely discussed in Yale courses or on national news. To achieve these goals the two groups chose to center the installation around four shawls representing the four stages of life: infancy, adolescence, adulthood, and old age. Shawls are often worn and designed by Indigenous women for themselves, daughters, sisters, family members, or friends. Four Indigenous women—me, Haylee Kushi (Kanaka Maoli), Andrea Wiglesworth (Seneca-Cayuga), and Alanna Pyke (Mohawk)—created the shawl designs. We decided to have multiple designers to show that the epidemic of missing and murdered Indigenous women is not contained to a single country or continent. Each shawl design brings to light the high rates of violence and neglect on the part of police force to investigate the disappearances of Indigenous women.
Surrounding the shawls are multiple pieces by Native students and allies. The art shows the power of Indigenous women, the pain of the violence, and a hope for healing. One piece titled "Life Interrupted" features bold red streaks across paper; another framed by lush cedar branches is titled "A Shrine to Fallen Mothers," in the middle of which is a color picture of a tree growing out of a larger tree surrounded by grayscale pictures of clear cut forests. As a collaborative art project, the groups facilitated several art nights and encouraged all students to participate regardless of artistic background.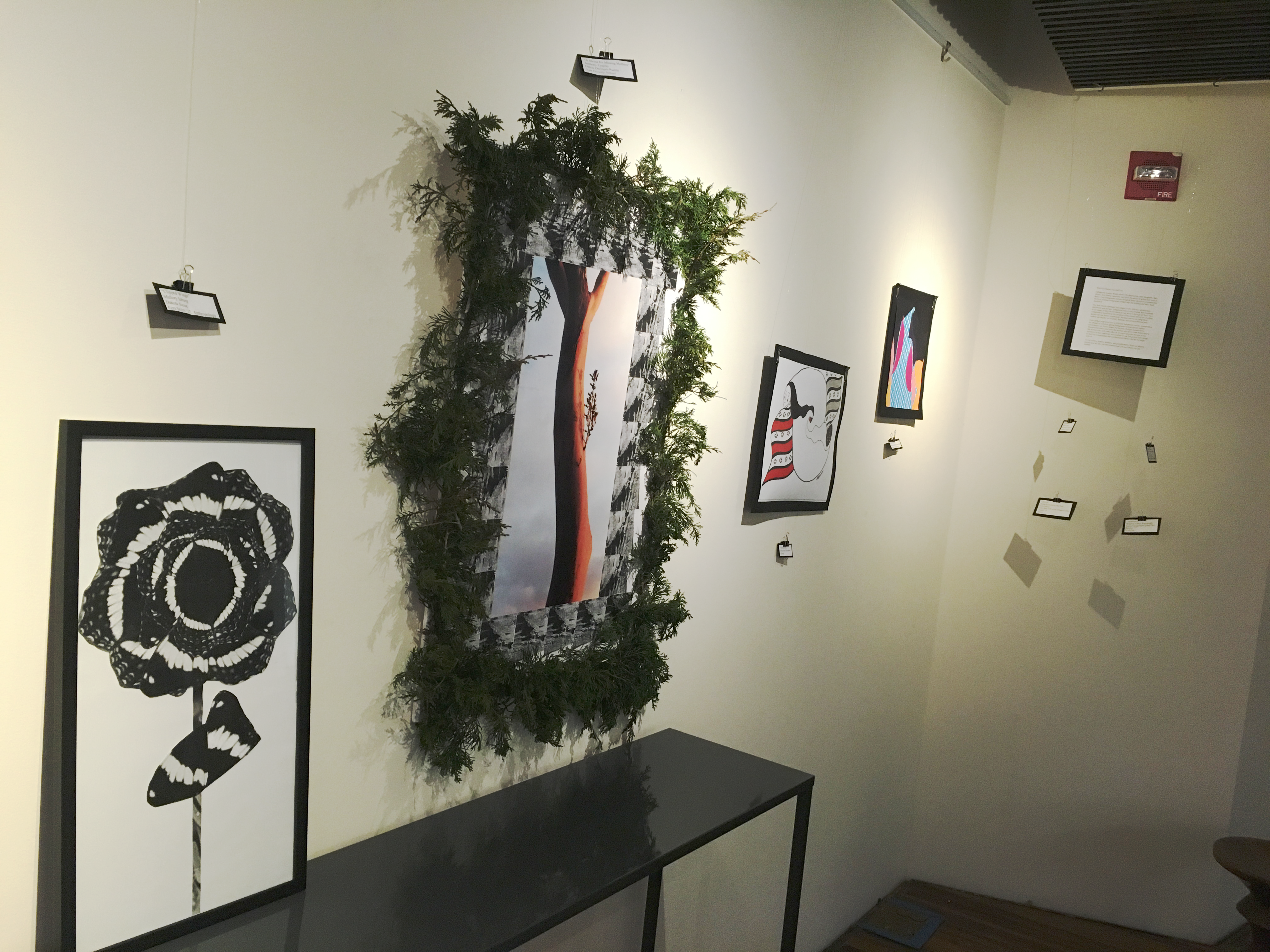 As Indigenous students, we often hear of disappearances and violence against Indigenous women and are often personally affected by the epidemic. Last year within my own community on the Crow Reservation, RoyLynn Rides Horse, a Crow woman, died after being beaten and burnt. Her families organized a march called "Walking by Faith," calling for an investigation of her death after several days of no arrests reported. Being physically separated from my community during this time made me feel helpless and hurt by the continued violence inflicted on our women. By organizing events such as the "Remembrance" exhibit, we as Indigenous students can help educate about issues affecting our communities, and heal.
Indigenous students hope the installation will help non-Indigenous people understand the impact of violence and neglect against Indigenous women. If you would like to learn more about this epidemic and help you can visit the National Indigenous Women's Resource Center.
The exhibit will remain on view until the end of March on the third floor of the Native American Cultural Center.